Hmm...so this is what Lunie does on her saturday nights
1.) Eat dinosaur shaped chicken nuggets and shrimp tempura...oh and a slice of dried out cake.
2.) Down an entire bottle of Barefoot Chardonnay by herself
3.) Marathon Star Trek Deep Space Nine
4.) Have an utterly depressing hour and a half long conversation on the meaning of life with a close friend.
The highlight of my evening has been listening to my sister regale me with her drunken tales. She likes a boy, so cute.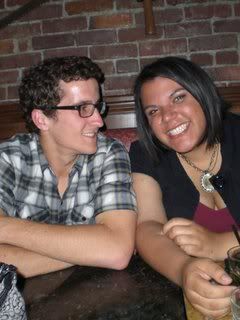 My sister wants to make love to this boy.
Am I the only one with boring saturday nights? Can't be, right?